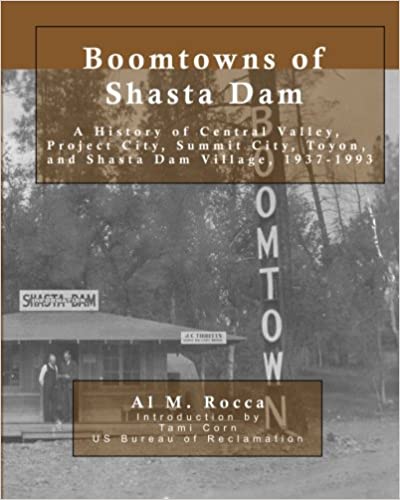 Book Club Meeting
Boomtowns of Shasta Dam: A History of Central Valley, Project City, Summit City, Toyon and Shasta Dam Village, 1937-1993 by Al M. Rocha
The embodiment of a tremendous amount of original research work, this book is a comprehensive source of information regarding the Shasta Dam communities and a major contribution to our accumulated local knowledge in answering the question of how the Shasta boomtowns were created.
July's book club selection can be purchased from:   https://checkout.square.site/merchant/1B735G08BMHW3/checkout/V3VZ4LEGBL5LYRHW3CXHKREF
The book club meets for discussion on July 29th, the last Thursday of the month, at 7:00 pm. via Zoom. Link to be announced soon.