BOOK SIGNING
Date: June 17, 2021
Time: 10:00 am to 12:00
Location: 1449 Market Street, Redding
Shasta County Copper Towns by Ron Jolliff
Area author, Ron Jolliff, has long been associated with numerous historical groups in Shasta County, and has produced other local history books for the Shasta Historical Society. Today he will be signing his latest publication, Shasta County Copper Towns from 10:00-12:00 at 1449 Market Street, on the sidewalk in front of the Shasta Historical Society, Redding (be sure to observe COVID protocols by social distancing & wearing a mask). To avoid being disappointed on the day of the event you can purchase your book in advance. Contact Shasta Historical Society (530)243-3720 or purchase online at  https://checkout.square.site/merchant/1B735G08BMHW3/checkout/BE3X7CYWFRP25W4YTJDWEVHQ

June Monthly Program:
Date: Saturday, June 12, 2021
Time: 1:30-3:00 pm
Topic: An LGTBQ Overview – "Voices of Shasta County"
Members of the NorCal Outreach Board of Directors and community members will share the history of the LGBTQ+ community's fight for civil liberties here in Shasta County. The journey will lead us through a discussion about popular hang outs, organizations past and present that support the community, notable Shasta County community members that identify as LGBTQ+ and a local tragedy that deeply affected many. Discussion will be followed by a Q&A session at the end of the presentation.
The Shasta Historical Society strives to communicate the many stories that make up Shasta County history. This year, the Society chose to focus on the often-untold stories that are a significant part of who and where we are as a community today.
Recording: https://www.youtube.com/watch?v=QWRokBlro-M
May Monthly Program:
Date: May 15, 2021
Time: 1:30 p.m.

Topic: Untold Stories: The Challenges of  Researching Underrepresented Communities
Panel discussion led by Golden Ghosts Producer, Mark Oliver, about the difficulties of researching the history of underrepresented populations in Northern CA. 
Recording: https://www.youtube.com/watch?v=2CaqurxU0dU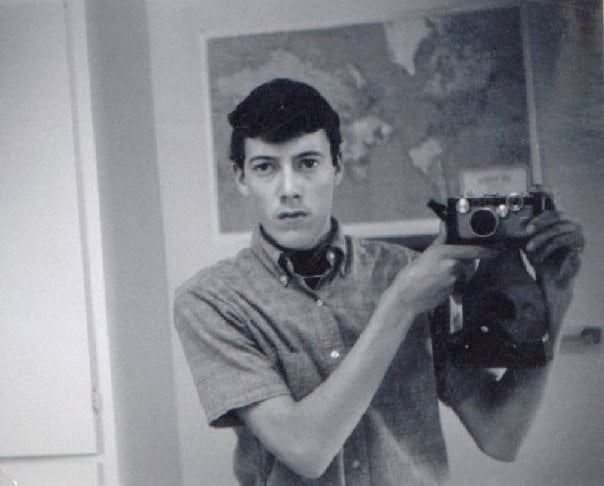 April Monthly Program:
Date: Saturday, April 17, 2021
Time: 1:30 pm
Topic: History of the Camera
Photography, as we know it today, began in the late 1830s in France, and since then cameras have captured important events in history. Join Frank Tona, retired General Manager of Crown Camera, as he discusses cameras, photographers then and now, and camera advancements over the last one hundred years.
March Monthly Program: 
Date: Saturday, March 20, 2021
Time: 1:30 p.m.
Title: Black and White, In Black and White: A Journey
Join us for a conversation with exhibit curator Douglas Keister as he takes us on his journey from discovering some glass plate negatives in his youth to creating an impactful exhibit of imagery.
Mr. Keister will discuss how his curiosity and love of history led to the discovery of these striking photographs attributed to African American photographer John Johnson. Equally as important as Johnson's depictions of African Americans are his images of blacks, whites, and other racial groups together, an occurrence that was almost unheard of at the time.
February Monthly Meeting:
Date: Saturday, February 20, 2021
Time: 1:30 pm
Location: Zoom (https://zoom.us/join) and type in the Meeting ID 864 4996 9691 and Password 825134
The Shasta Historical Society invites you to join us for a program celebrating the season of love through poetry. Both continue to enrich the human spirit and stand the test of time, so what better way to celebrate the month of romance and Valentine's Day than by hosting an open poetry reading? As the Historical Society we encourage the reading of poetry from days gone by and local authors, but yesterday is history, too,  so we are open to more recent compositions as well. Poems can be any length or genre, written by you or another, can celebrate the love of almost anything and must be read by you. All poems must be submitted to shs@shastahistorical.org by 5:00 p.m. Friday, February 19th for review, as it is a family friendly event. Upon submission a presenter invitation will be sent to those wishing to participate. If you are planning to participate via phone and do not have a way to electronically submit your poem, please contact us at 530-243-3720 to make other arrangements. For all wishing to attend, but not participate, simply go to  the Zoon location noted above.
To join by telephone dial one of the following numbers and enter the above Meeting ID and Password:
+1 669 900 6833
+1 346 248 7799
+1 253 215 8782
+1 312 626 6799
+1 929 205 6099
+1 301 715 8592
January Monthly Program:
Date: January 23rd, 2021
Time: 1:30 pm
Topic: Market Street: Past, Present and Future
Speakers include Jay Thompson and Blake Fisher, talking about Market Street prior to the mall project, the mall project, and the future of Downtown Market Street. The meeting will be held via Zoom, but members without internet can phone in.
Recording:  https://www.youtube.com/watch?v=NeVWx5PQb0o